"ROLL SHAPER" – Lymph-draining body massage
Lymph-draining body massage  is intended for toxins and liquids excess removal from tissues. This massage is widely applied for treatment and prophylaxis purposes, it is suitable for cellulite prevention. This massage stimulates blood circulation and flow of lymph, expansion of capillaries is triggered, blood inflow through arteries is speeded up and its flow through veins is eased.
Membership (10 times ) – 35eur * valid for 2 month.
*For Sportshouse clients, who has 1 month membership, 25% discount is applicable.
Booking in advance is required. Please call on: +370 (601) 86017
€35.00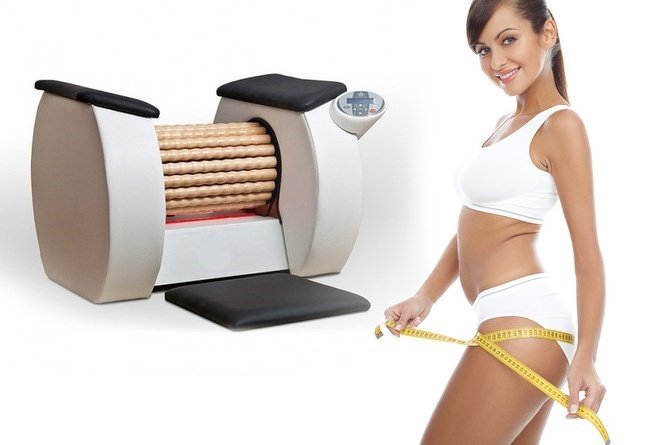 Roll Shaper massage:
Massage of 60 min. (from feet to shoulders).
Correction of problematic zones (according to type of figure).
Lymph drainage (body cleaning, toxins removal).
Reduction of body parts volumes.
Cellulite reduction.
Intestinal work stabilization.
Blood circulation stimulation.
Muscles tone regulation.
Improvement of skin firmness and elasticity.
Removes dead skin cells.
Improves skin color.
Softens and smooths scarfs.
Subtle massage soothes nerves and relaxes.
Lymph-drainage massage not only slims down, but heals as well. The most important is that this procedure cleans the body. Already the first procedure shows that the body becomes lighter. It is recommended not to eat 1.5 hour till and after the procedure, drinking much liquids is necessary before the procedure and during it. Necessary clothes: thin trousers (tights), shirt (without zippers, buttons and other accessories) and stockings.
The following results were achieved in volumes:
1. The volume of upper part of arms decreased by approximately 2 cm.
2. The volume of waist decreased by approximately 4,5 cm.
3. The volume of hips decreased by approximately 3 cm.
4. The volume of thighs decreased by approximately 3 cm.
CONTRAINDICATIONS: menstruations, heart diseases, blood vessels diseases, diabetes, rheumatic diseases, epilepsy, pregnancy, astma, backbone degeneration, veins inflammation, cancer and tumors, metal implants, unhealed scars after surgery, burns.